[vc_row full_width="stretch_row" css=".vc_custom_1512382944137{background-color: #000000 !important;}"][vc_column width="1/4″ css=".vc_custom_1530636510913{margin-top: 0px !important;padding-top: 20px !important;padding-bottom: 25px !important;background-color: #ffd257 !important;}" offset="vc_hidden-sm vc_hidden-xs"][vc_column_text css=".vc_custom_1530636532541{margin-top: 0px !important;margin-bottom: 0px !important;}"]
[/vc_column_text][/vc_column][vc_column width="1/4″ css=".vc_custom_1530636528294{margin-top: 0px !important;padding-top: 20px !important;padding-bottom: 25px !important;}" offset="vc_hidden-sm vc_hidden-xs"][vc_column_text css=".vc_custom_1512381825048{margin-top: 0px !important;margin-bottom: 0px !important;}"]
[/vc_column_text][/vc_column][vc_column width="1/4″ css=".vc_custom_1530636549137{margin-top: 0px !important;padding-top: 20px !important;padding-bottom: 25px !important;}" offset="vc_hidden-sm vc_hidden-xs"][vc_column_text css=".vc_custom_1512381859009{margin-top: 0px !important;margin-bottom: 0px !important;}"]
[/vc_column_text][/vc_column][vc_column width="1/4″ css=".vc_custom_1530636562806{margin-top: 0px !important;padding-top: 20px !important;padding-bottom: 25px !important;}" offset="vc_hidden-sm vc_hidden-xs"][vc_column_text css=".vc_custom_1512383021972{margin-top: 0px !important;margin-bottom: 0px !important;}"]
[/vc_column_text][/vc_column][/vc_row][vc_row full_width="stretch_row" css=".vc_custom_1530637521021{margin-top: 0px !important;margin-bottom: 0px !important;padding-top: 0px !important;padding-bottom: 0px !important;background-color: #000000 !important;}"][vc_column width="1/4″ css=".vc_custom_1512383192304{padding-top: 2px !important;padding-bottom: 2px !important;}" offset="vc_hidden-lg vc_hidden-md vc_col-xs-3″][vc_icon icon_fontawesome="fa fa-calendar-check-o" color="white" align="center" link="url:https%3A%2F%2Fwubook.net%2Fwbkd%2Fwbk%2F%3Flcode%3D1399028894%26amp%3Bdfrom%3Dtoday%26amp%3Bnights%3D3%26lang%3Den%26wbgoogle%3D1%26amp%3Bdfrom%3Dtoday%26amp%3Bnights%3D3%26lang%3Den%26wbgoogle%3D1||target:%20_blank|" el_id="EN-youth-button-booking-mobile" css=".vc_custom_1512384764328{margin-top: 0px !important;margin-bottom: 0px !important;padding-top: 0px !important;padding-bottom: 0px !important;}"][vc_column_text css=".vc_custom_1512383678258{margin-top: 0px !important;margin-bottom: 0px !important;padding-top: 0px !important;padding-bottom: 0px !important;}"]
Prices
[/vc_column_text][/vc_column][vc_column width="1/4″ css=".vc_custom_1512383199302{padding-top: 2px !important;padding-bottom: 2px !important;}" offset="vc_hidden-lg vc_hidden-md vc_col-xs-3″][vc_icon icon_fontawesome="fa fa-camera-retro" color="white" align="center" link="url:https%3A%2F%2Ffeetuphostels.com%2Fhome-youth-hostel-valencia%2F|||" el_id="EN-youth-button-photos-mobile" css=".vc_custom_1512384773841{margin-top: 0px !important;margin-bottom: 0px !important;padding-top: 0px !important;padding-bottom: 0px !important;}"][vc_column_text css=".vc_custom_1512383692654{margin-top: 0px !important;margin-bottom: 0px !important;padding-top: 0px !important;padding-bottom: 0px !important;}"]
Photos
[/vc_column_text][/vc_column][vc_column width="1/4″ css=".vc_custom_1512383208326{padding-top: 2px !important;padding-bottom: 2px !important;}" offset="vc_hidden-lg vc_hidden-md vc_col-xs-3″][vc_icon icon_fontawesome="fa fa-comments" color="white" align="center" link="url:%23reviews|||" el_id="EN-youth-button-reviews-mobile" css=".vc_custom_1512384780439{margin-top: 0px !important;margin-bottom: 0px !important;padding-top: 0px !important;padding-bottom: 0px !important;}"][vc_column_text css=".vc_custom_1512383714971{margin-top: 0px !important;margin-bottom: 0px !important;padding-top: 0px !important;padding-bottom: 0px !important;}"]
Reviews
[/vc_column_text][/vc_column][vc_column width="1/4″ css=".vc_custom_1512383214823{padding-top: 2px !important;padding-bottom: 2px !important;}" offset="vc_hidden-lg vc_hidden-md vc_col-xs-3″][vc_icon icon_fontawesome="fa fa-location-arrow" color="white" align="center" link="url:https%3A%2F%2Ffeetuphostels.com%2Flocation-home-youth-hostel-valencia%2F|||" el_id="EN-youth-button-location-mobile" css=".vc_custom_1512384792622{margin-top: 0px !important;margin-bottom: 0px !important;padding-top: 0px !important;padding-bottom: 0px !important;}"][vc_column_text css=".vc_custom_1512383811173{margin-top: 0px !important;margin-bottom: 3px !important;padding-top: 0px !important;padding-bottom: 3px !important;}"]
Location
[/vc_column_text][/vc_column][/vc_row][vc_row full_width="stretch_row" css=".vc_custom_1512383289737{background-color: #f4f4f4 !important;}"][vc_column css=".vc_custom_1512383311529{margin-top: 5px !important;padding-top: 5px !important;}" offset="vc_hidden-lg vc_hidden-md"][vc_column_text css=".vc_custom_1512383334288{margin-bottom: 5px !important;padding-bottom: 5px !important;}"]
Reviews and Rating
[/vc_column_text][/vc_column][/vc_row][vc_row css=".vc_custom_1511641875832{margin-top: 0px !important;}" el_id="reviews"][vc_column width="2/3″ css=".vc_custom_1510694740443{margin-top: 0px !important;}"][vc_column_text]
We have the best location
Located just 5 minutes walk from the shops of the famous Calle Colón Street and in front of a bus stop.
Our neighborhood
It is Ciutat Vella, and it is the great choice if you are a traveller interested in architecture, visit the historic center and experience new sensations in Valencia. Many customers tell us that this part of Valencia is their favorite.
Our Staff
It is friendly and multi-language, they will always be to offer information about the city, besides helping you to discover all that is worthwhile in the charming Valencia.
[/vc_column_text][/vc_column][vc_column width="1/3″ css=".vc_custom_1510694746363{margin-top: 0px !important;}"][vc_column_text css=".vc_custom_1512382875029{margin-top: 0px !important;margin-bottom: 0px !important;padding-top: 0px !important;padding-bottom: 0px !important;}"]
Reviews and Rating
[/vc_column_text][vc_column_text][tooltip hint="We are part of the Group Feetup Hostels Spain"]
Home Youth Hostel Valencia
[/tooltip][/vc_column_text][vc_column_text css=".vc_custom_1512383987519{margin-bottom: 40px !important;border-bottom-width: 2px !important;border-bottom-color: #f43f28 !important;border-bottom-style: solid !important;}"][tooltip hint="These values can be changed by external factors to us"]THEY ALREADY TRUST US[/tooltip][/vc_column_text][vc_progress_bar values="%5B%7B%22label%22%3A%22Hostel%20World%20%208.6%20%2F%2010%22%2C%22value%22%3A%2286%22%2C%22color%22%3A%22bar_orange%22%7D%2C%7B%22label%22%3A%22Tripadvisor%204.0%20%2F%205%22%2C%22value%22%3A%2280%22%2C%22color%22%3A%22bar_green%22%7D%2C%7B%22label%22%3A%22Booking%208.1%20%2F%2010%22%2C%22value%22%3A%2281%22%2C%22color%22%3A%22bar_blue%22%7D%2C%7B%22label%22%3A%22Expedia%204.0%20%2F%205%22%2C%22value%22%3A%2280%22%2C%22color%22%3A%22blue%22%7D%2C%7B%22label%22%3A%22Google%204.0%20%2F%205%22%2C%22value%22%3A%2280%22%2C%22color%22%3A%22pink%22%7D%2C%7B%22label%22%3A%22Feetup%208.4%20%2F%2010%22%2C%22value%22%3A%2284%22%2C%22color%22%3A%22bar_red%22%7D%5D" bgcolor="bar_orange" options="striped,animated" css_animation="none"][vc_column_text css=".vc_custom_1512384015101{border-bottom-width: 2px !important;border-bottom-color: #f43f28 !important;border-bottom-style: solid !important;}"]WE ARE HERE FOR YOU IN YOUR RESERVATION [/vc_column_text][vc_row_inner css=".vc_custom_1510360269347{margin-top: 0px !important;margin-bottom: 0px !important;padding-bottom: 0px !important;}"][vc_column_inner width="1/3″][vc_icon icon_fontawesome="fa fa-heart" color="black" size="lg" align="center" css=".vc_custom_1510355150496{margin-bottom: 0px !important;}"][vc_column_text]
[tooltip hint="This depends on the type of your reservation"]*FREE CANCELLATIONS[/tooltip]
[/vc_column_text][/vc_column_inner][vc_column_inner width="1/3″][vc_icon icon_fontawesome="fa fa-handshake-o" color="black" size="lg" align="center" css=".vc_custom_1510354955045{margin-bottom: 0px !important;}"][vc_column_text]
WITHOUT HIDDEN COSTS
[/vc_column_text][/vc_column_inner][vc_column_inner width="1/3″][vc_icon icon_fontawesome="fa fa-smile-o" color="black" size="lg" align="center" css=".vc_custom_1510355091820{margin-bottom: 0px !important;}"][vc_column_text]
THE BEST PRICES
[/vc_column_text][/vc_column_inner][/vc_row_inner][vc_column_text css=".vc_custom_1512384362924{margin-bottom: 5px !important;border-bottom-width: 2px !important;border-bottom-color: #f43f28 !important;border-bottom-style: solid !important;}"]YOUR ARE TRAVELING IN A GROUP?[/vc_column_text][vc_column_text]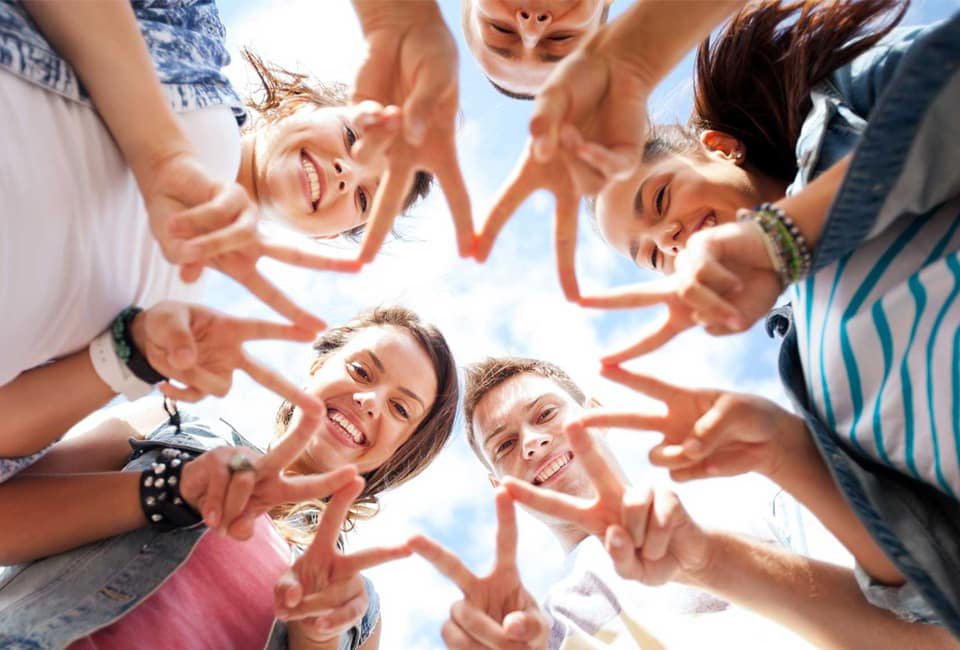 [/vc_column_text][vc_column_text css=".vc_custom_1512384401669{margin-bottom: 5px !important;}"]YOU CAN ALSO FIND US IN:[/vc_column_text][contact_box address="Calle la Lonja 4, 46001 Valencia" telephone="+34 963916229″ email="youthhostel@homehostelsvalencia.com" image="310″ www="https://www.homeyouthhostel.com/"][/vc_column][/vc_row][vc_row full_width="stretch_row" css=".vc_custom_1508761368203{background-color: #e9f0fa !important;}"][vc_column][vc_column_text]
Please note before booking with us:
According inner normatives we are not accepting any guests under aged not followed by an adult.
The guests under 18 won't be able to stay in a shared room unless everyone in this same room belongs to the same group.
Everyone must present a passport and/or valid document at check in.
Everyone must pay 5€ for the key and 5€ for the as a refundable deposit (we will refund the money if the key and/or the towel are returned in good conditions).
There will be special conditions applied on the bookings for more than 10 people. We recommend contacting our groups department through the following form. Please fill all gaps and press send. We will contact you back as soon as possible.
We accept American Express, Visa, Mastercard and JCB.
You can do your laundry for only 8€
Our license number is:
[/vc_column_text][/vc_column][/vc_row][vc_row full_width="stretch_row_content" css=".vc_custom_1510009713588{background-color: #f4f4f4 !important;}"][vc_column][blog_slider count="5″ category="valencia" more="0″ title="Haven't found what you were looking for? Check this out."][/vc_column][/vc_row]